New product! Taurus 80 EVI heat pump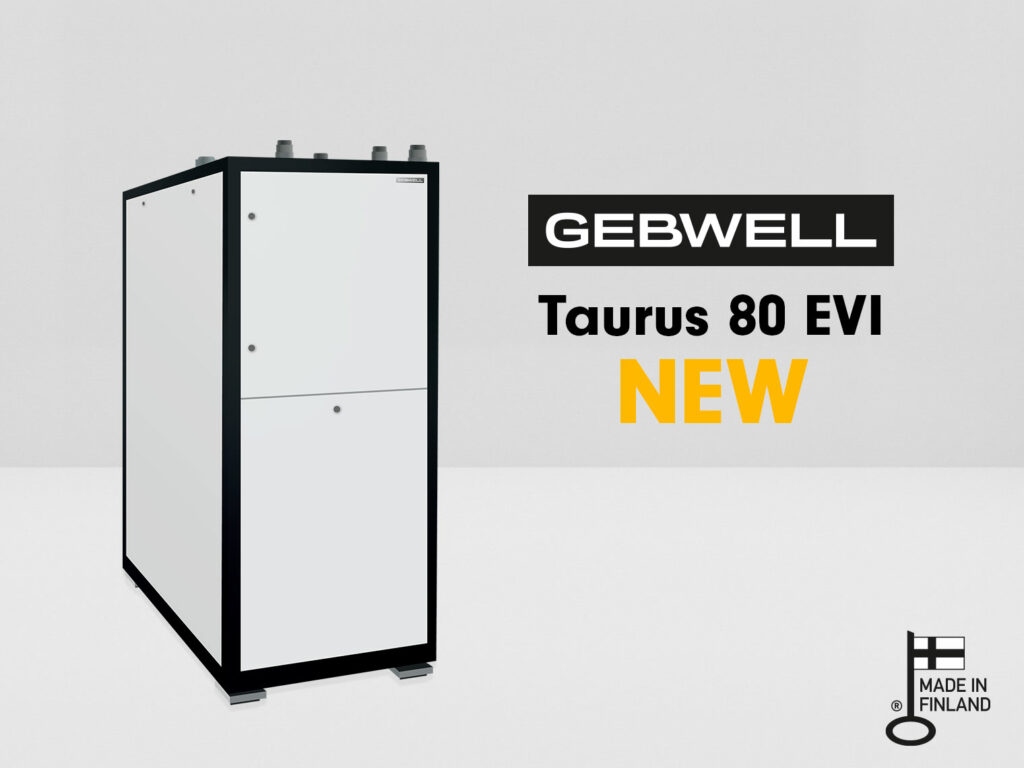 Choose a Gebwell real estate heat pump for smart, powerful real estate heating.
The Taurus EVI heat pump is equipped with two EVI compressors for heating large properties. The heat pump features an advanced controller with IoT functionality. Read more.
Gebwell Taurus 80 EVI
Smart, self-learning IoT system
Very quiet operation
Control the unit locally or via the browser-based Gebwell Smart control centre
Two power levels: 37 kW and 74 kW (0/50)
Maximum supply water temperature: +68°C from condenser
Recommended fuse size: 3 x 80 A
Refrigerant: 9 kg R410A
Learn more about the download technical details.