Fire hydrant manufacturer Pivaset to spin off from Gebwell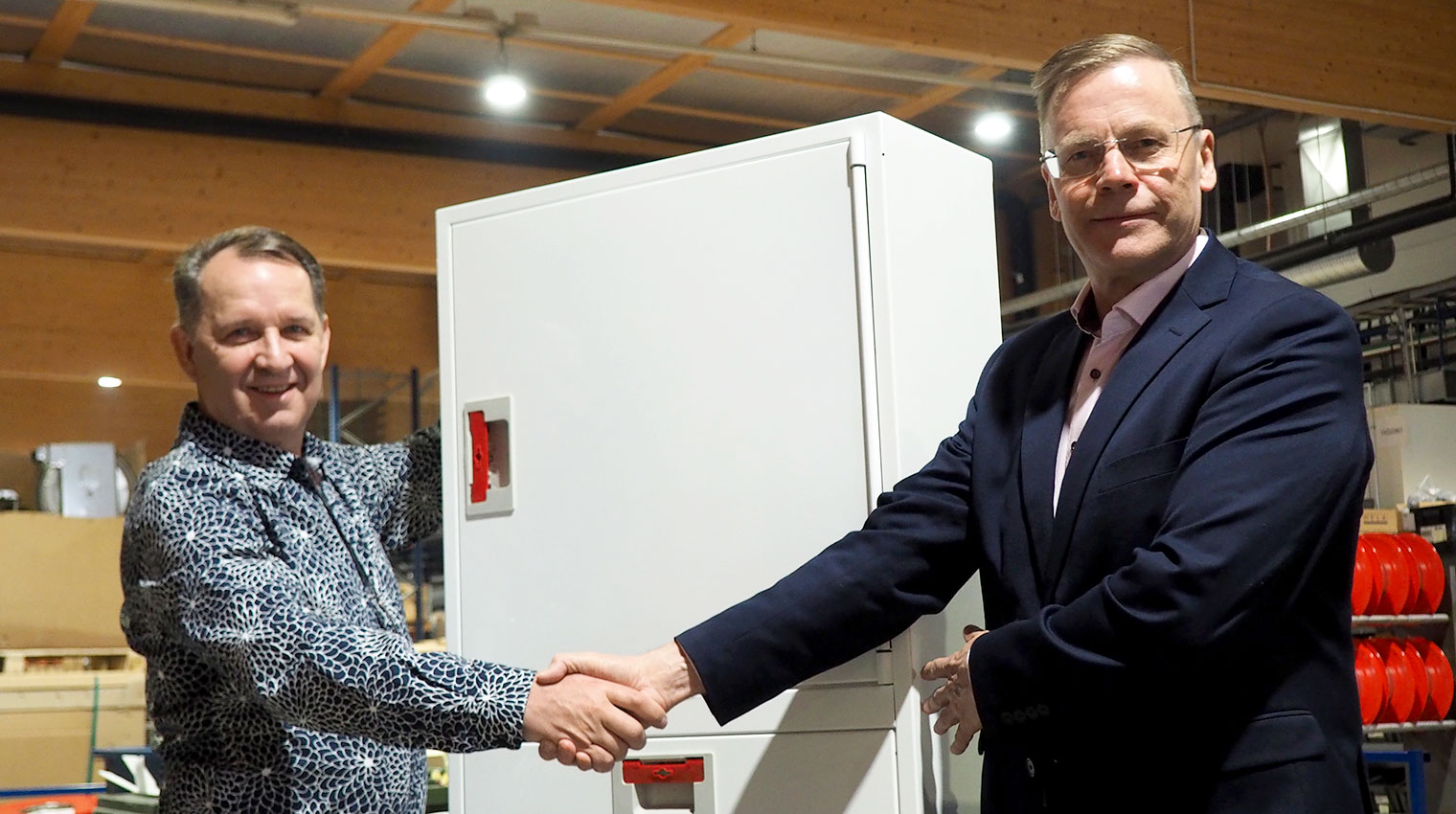 Gebwell Ltd has decided to spin off its fire hydrant division Pivaset and to incorporate it as a separate company. Pivaset has also been appointed a new Managing Director: Tarmo Karhapää. Leppävirta-based Pivaset is the only supplier of fire hydrants in Finland, and after more than three decades in business, the company now also exports its products to customers around the world.
Gebwell recognises Pivaset's potential and wants to give it the space and resources that it needs to grow and evolve. This is why Gebwell will now focus on its core business of heating solutions, and Pivaset will move on as an independent legal entity.
'Safety is fundamental to the functioning of society. Many of the things that we have grown familiar with are changing. The way in which mobility and the built environment have evolved is also creating new requirements in terms of fire safety. Pivaset wants to be a trailblazer in its industry and ready to take on the challenges that the world's changing fire safety needs present', says Gebwell's Managing Director Janne Rahunen.
Pivaset has been part of the Gebwell Group since 2016. The incorporation process will not affect Pivaset's production or day-to-day business, and the new company will continue to be owned by Gebwell.
Sights set on international growth
In addition to the incorporation process, the company is undergoing a number of personnel changes, as Pivaset's Business Unit Director Tapani Hulkkonen retires in June. His replacement is Tarmo Karhapää, who took over as the company's Managing Director on 6 June. Karhapää has made a long career in the manufacturing industry and held a wide range of sales and managerial positions, mostly recently a four-year stint as Director of Business Development at Casemet Oy.
'I am looking forward to an exciting future with Pivaset. Being part of Gebwell has given the company a solid footing, and its products are widely known. The team is highly skilled and extremely motivated. I believe that we have a lot of potential for development and growth, especially in terms of export sales', Karhapää explains.
'I am ready to end my career after 46 years, 29 of which were spent at Pivaset. I feel good about retiring and leaving the company in the new enthusiastic hands', Tapani Hulkkonen says.
From an old barn to modern production facilities and global markets
Pivaset has been operating in Leppävirta for over 30 years. The business has its roots in an old barn, and has expanded to new premises and widened its product range and markets over the years.
Today's Pivaset is best known for its fire extinguishing products, which it supplies to large properties such as hospitals and shopping centres. Pivaset's products carry the Key Flag symbol to demonstrate Finnish origin, and the company is the only supplier of fire hydrants in Finland.
'Having a production facility in Finland is very important to us. Finland is our main market, and we want to be close to our customers, who appreciate our punctual deliveries and ability to react quickly to any issues', Rahunen explains.
Pivaset's turnover amounted to approximately four million euros in 2021, and it employs between 12 and 15 people depending on the season. Pivaset is best known for its fire hydrant cabinets, in addition to which the company makes outdoor fire hydrants, hose reels and hose carts.
Further information:
Janne Rahunen
Managing Director
Gebwell Ltd
+358 (0)400 897 786