The urban REDI is heated using Gebwell's district heating solutions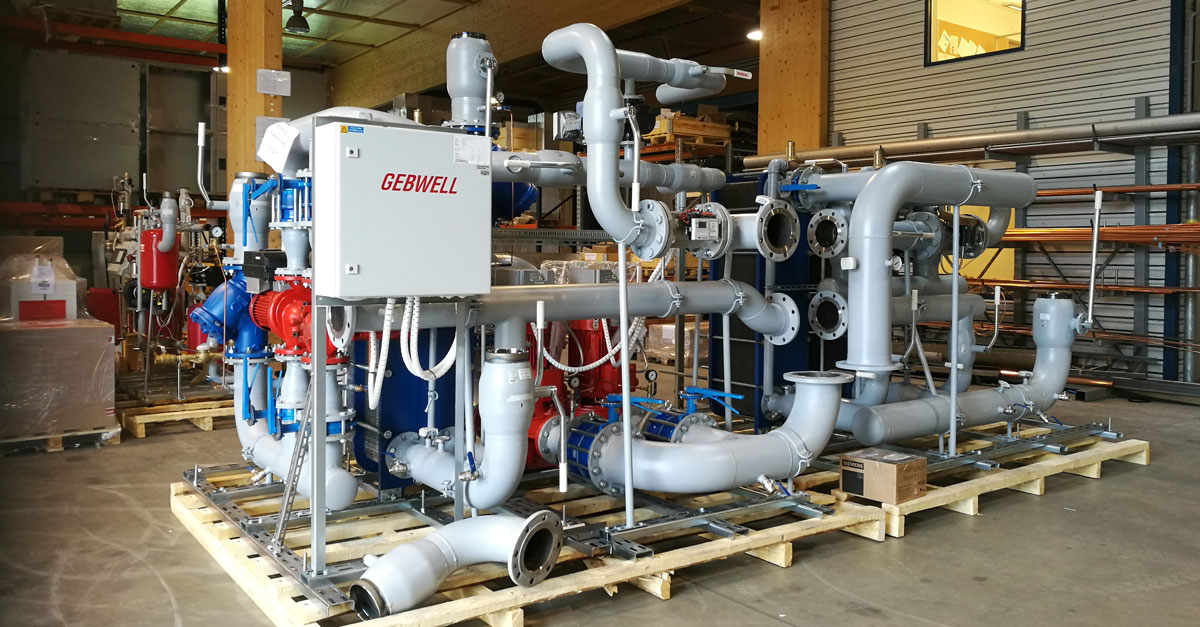 Gebwell delivered the largest single set of heating and cooling solutions in its history for the REDI shopping centre. This will be completed in the Kalasatama area in Helsinki.
REDI is one of the largest ongoing construction projects in Finland
REDI, built by SRV, is a tower block area under construction in Kalasatama in eastern central Helsinki, with eight dizzyingly tall tower blocks, a large shopping and experiential centre, and a multi-storey underground car park for 2,000 cars. Majakka, the first tower block to be completed, will be the tallest residential building in Finland at a height of 134 metres.
REDI is a state-of-the-art combination of a shopping centre with residential tower blocks, creating a completely new kind of experience that offers unprecedented opportunities for both businesses and residents in the area. During the next decade, the Kalasatama residential area will be built around REDI. This area, together with its neighbouring areas, represents a growing region between central and eastern Helsinki.
REDI's 60,000 m² shopping centre has reliable district heating with equipment manufactured and supplied by Gebwell.
REDI is the largest contract in Gebwell's history
"The task of designing REDI's heating solutions alone has taken several years, and we have now been working on the project for a year in close cooperation with SRV, who are responsible for construction at the site," says Sales Manager Jarno Suhonen, Gebwell.
"We supplied very large district cooling and heating centres for the site, four of each kind. This is most likely the largest contract for a domestic site in Gebwell's history," says Suhonen.
The scope of the construction project made it especially challenging. Also, changes that affected the heating and cooling solutions added even more challenges to the project along the way.
"Our role in designing the heating and cooling solutions was larger than usual. There were many changes, so we had to carefully review the details to arrive at the best end result possible," says Suhonen.
However, everything has progressed exactly according to schedule, and Gebwell has now reached the final stage of the REDI project. The shopping centre as a whole will be completed by the autumn of 2018.