Gebwell Smart - A Smart environment for heating devices
Gebwell Smart
All Gebwell's IoT heating devices with smart features are factory-linked to the Gebwell Smart cloud service. The cloud service uses the Internet of Things, IoT, and the Siemens Mindsphere cloud service with first-rate data security is used as the service platform.
The cloud service collects valuable data from the devices that are used in the smart control of the ground source heat pump and for the continued development of functions. In the near future, our product development at Gebwell will focus on developing functions that take into account local weather conditions and the exchange prices of electricity, in order to further improve the energy efficiency of our systems.
Gebwell Smart Environment enables remote control of heating device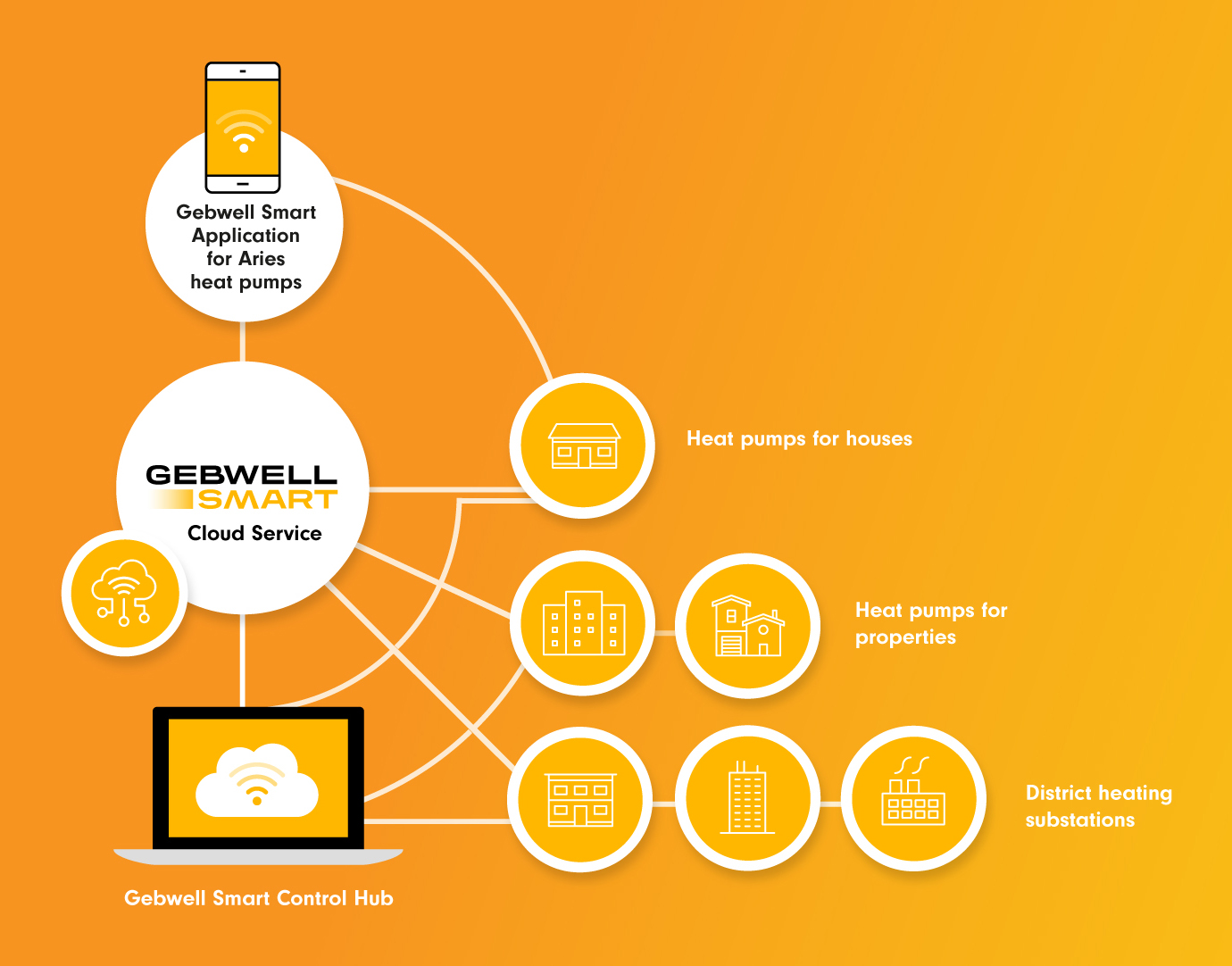 Data collected from the IoT heating devices are stored in the Gebwell Smart cloud service with first-rate data security.
Property heat pumps and district heating substations are managed locally using the heat pump's control panel or online using a browser-based Gebwell Smart Control Hub.
Users can control the Gebwell Aries ground source heat pump for detached houses using a free Gebwell Smart user interface application that can be downloaded and installed on iOS and Android devices.
Thanks to the cloud service, the Gebwell Smart Control Hub can monitor the status of each ground source heat pump and identify possible maintenance needs in real time.